Macdonald Butcher's Family History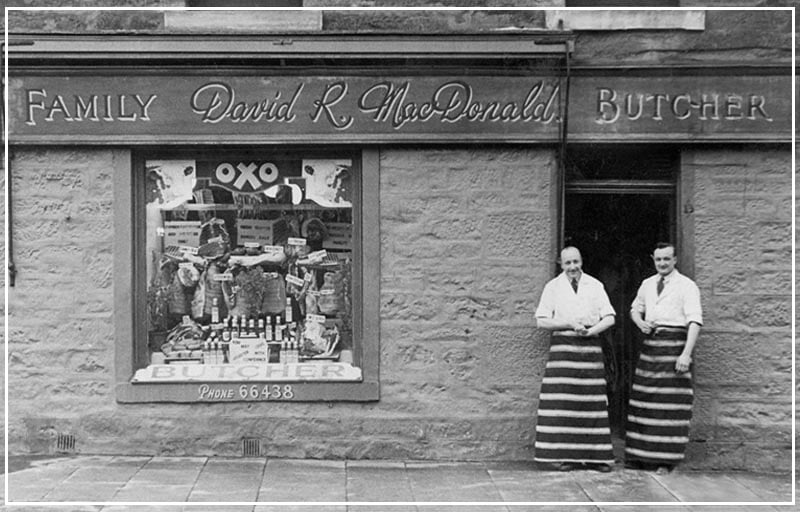 David Robb MacDonald was born in Dundee, Scotland in 1911 and opened his first shop on Logie Street, Lochee in 1935. In a short time, David realised that there was a thriving demand for meat among the residents of Dundee and decided to move into a bigger shop on the High Street of Lochee. A few years later, and after relocating the business twice, the MacDonald & Son name is still just as popular as it was over 80 years ago.
During this time, David's son Brian joined the business and learned the trade. Brian took over the business fully at the age of 20 and has built one of Dundee's oldest and respected family businesses. Over the past 55 years under Brian, the MacDonald & Son name has become renowned for the quality of its meat. To this day it continues to produce the same products that have been enjoyed by generations.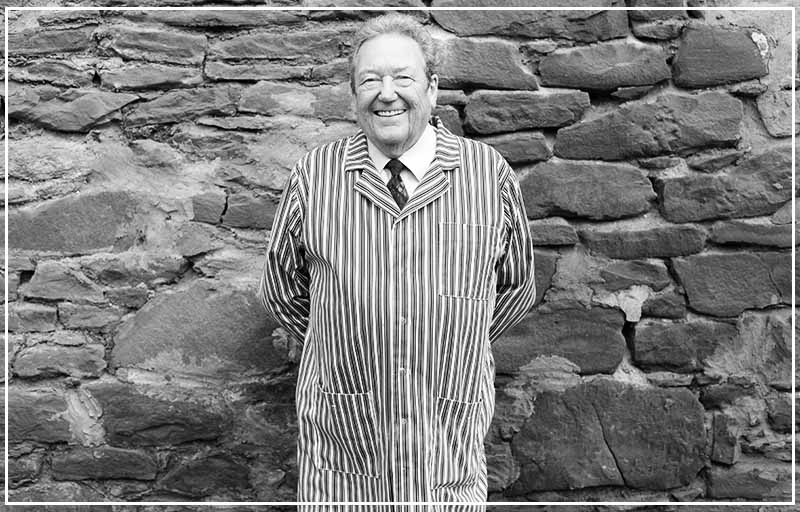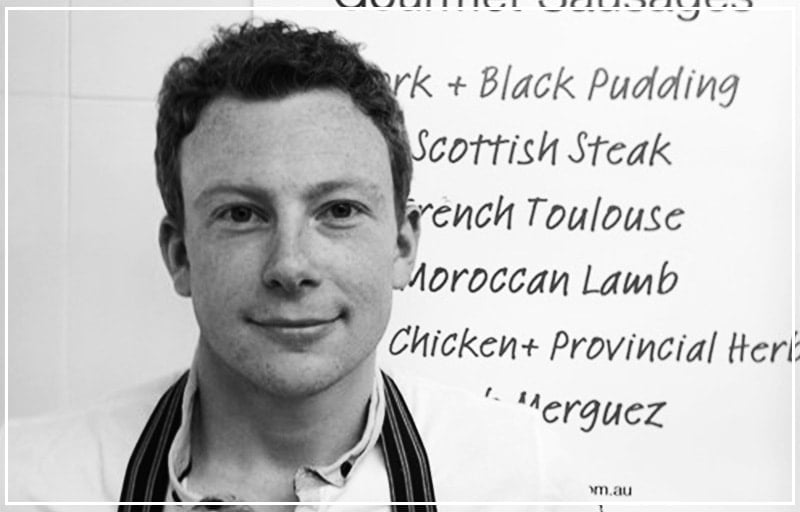 Brian's two children, David and Julie, have also kept the family tradition going and as third generation butchers, will do so for years to come. After spending, over 15 years working for his father, David has followed in his grandads footsteps and now set up his own butchery business after immigrating all the way down under to Australia. David's Larder, based in Sydney, already supplies one of Australia's largest department stores and has even been featured on TV.
Julie Schofield nee MacDonald & Jack
Brian's daughter, Julie, is the latest addition to the family business and certainly adds a little glamour to butchery trade. Both Julie and her husband Bobby now manage the family business and will continue to produce the quality products the business is known for. In May 2019, Bobby and Julie had their first child, Jack, and maybe one day he will be a 4th generation MacDonald & Son family butcher.