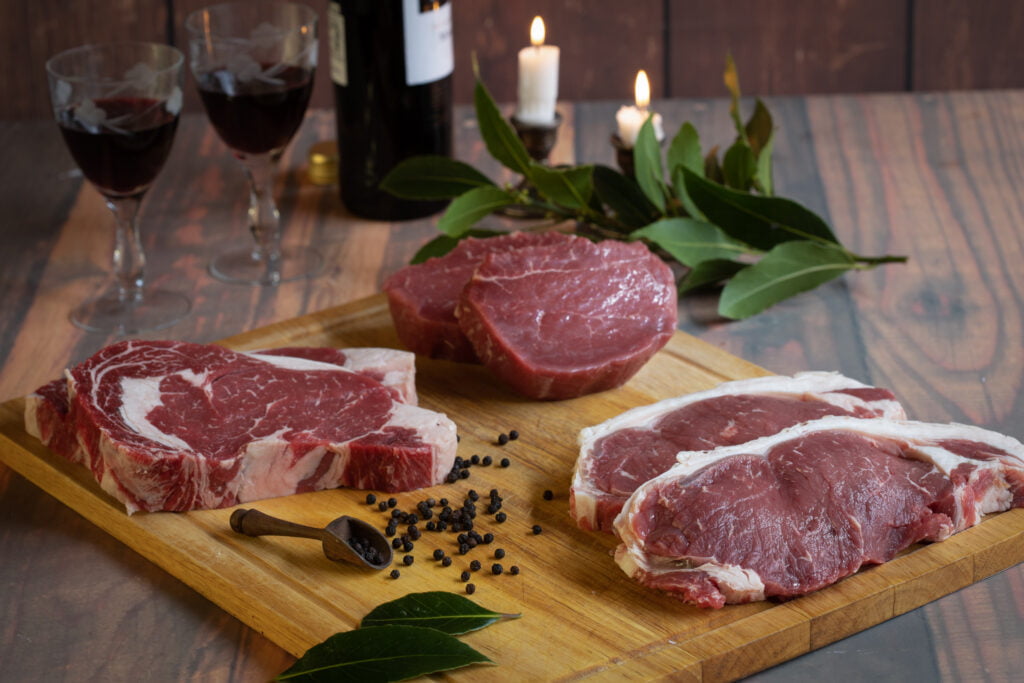 Increasing Demand
Over the past year, Scottish Steaks have become increasingly popular.
Lockdown has forced consumers to shift more and more to ordering online.
This has opened up the the Scottish Butchery market to potential consumers south of the border.
Delivery companies such as DPD and UPS are constantly increasing their services.
Scottish Steaks Delivered
Consumers can now purchase Scottish produce and have it delivered UK wide overnight still fresh and chilled ready for consumption
As a local high street butcher, we have certainly seen a growing trend in the variety of steaks that consumers are looking to try.
Aberdeen Angus beef has certainly stepped up to the mark as the younger generation look for uniqueness and quality.
Below are some of the most popular Scottish Steaks being sold on our online store:
Aberdeen Angus Tomahawk Steak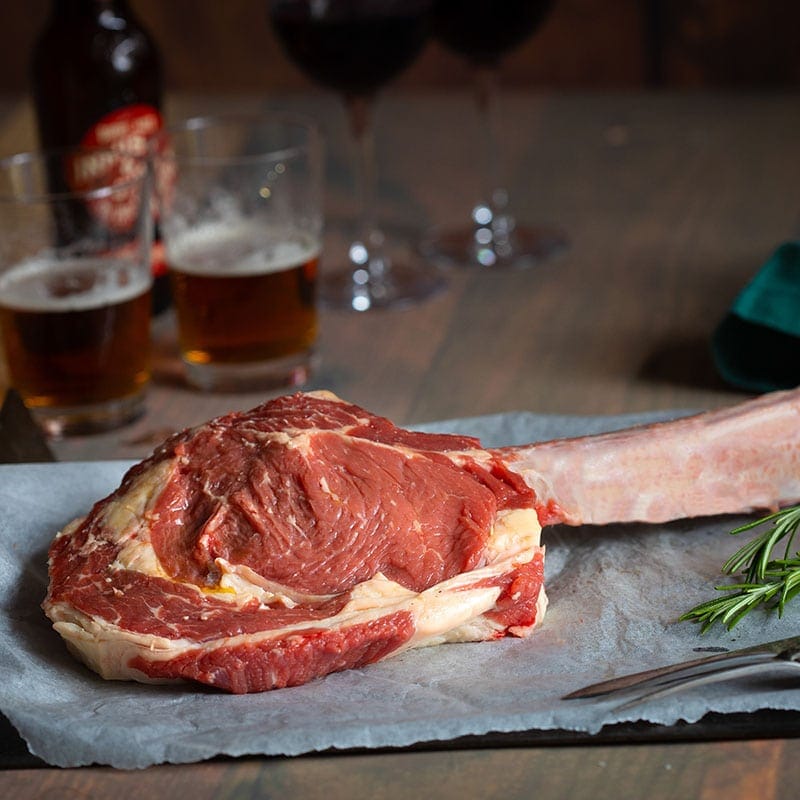 The Tomahawk steak saw a massive jump in Google searches during the first UK lockdown of last year. Younger consumers from all over the UK realised how easy it was to order premium Scottish steaks and wanted to taste the most extravagant looking meat they could find.
Aberdeen Angus T-Bone Steak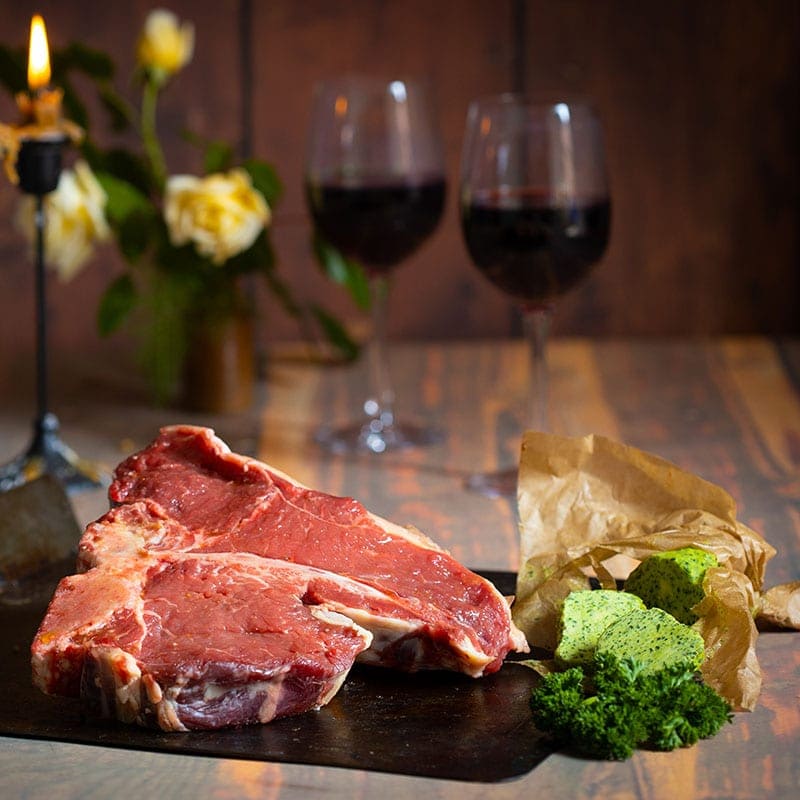 Yet, another impressive piece of meat. Part Sirloin and part Fillet means there is an extra element of added luxury to this steak.
As this steak is also on the bone, it certainly takes up the whole plate and is certainly appealing for any social media post
Cote De Boeuf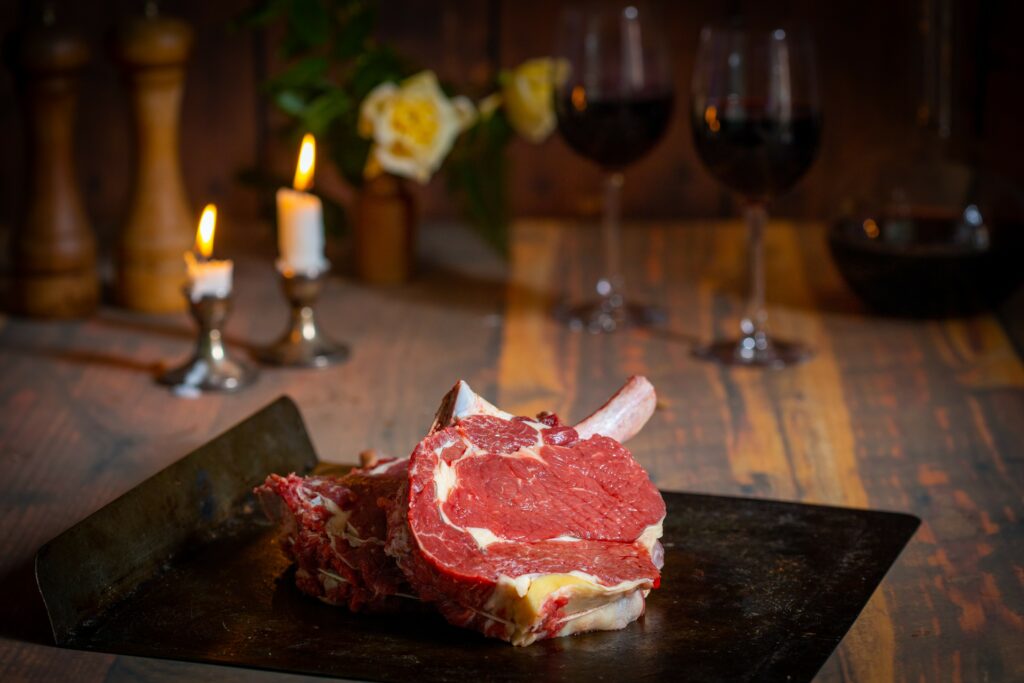 French for "Rib on the Bone", this steak adds a little bit of glamour to the traditional Ribeye Steak.
The ribeye is cut a little larger to accommodate the thickness of the bone which is left attached to the main cut of meat.
Ribeye Steak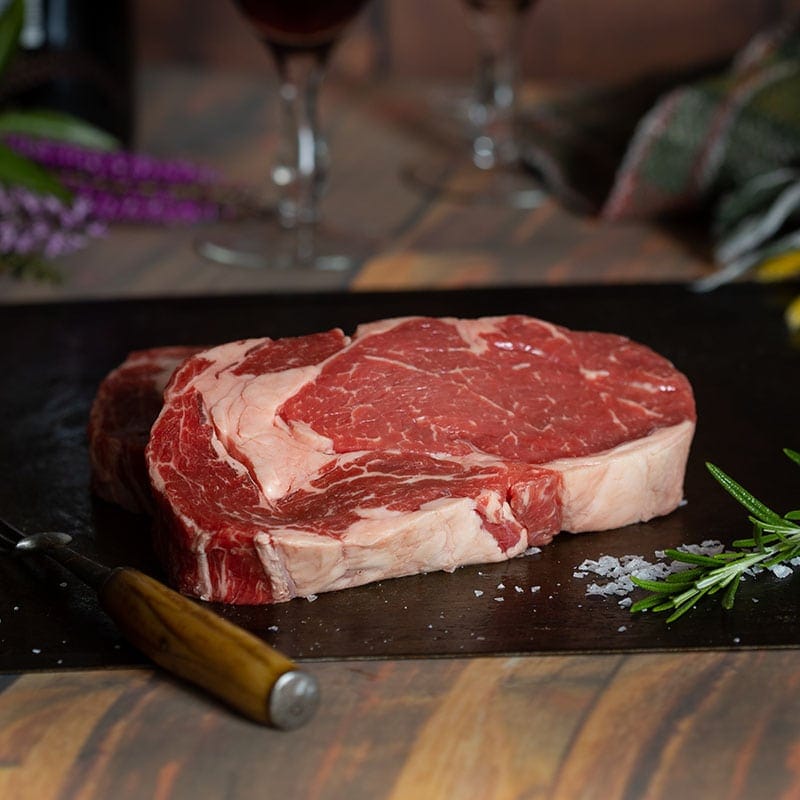 The Ribeye steak has certainly increased in popularity as consumers become more aware of what makes a great tasting steak.
The eye of fat in the middle of the steak alongside the extra marbling adds all the flavour to the piece of meat.
In my opinion, if you want to taste a great Scottish Steak, choose an Aberdeen Angus Ribeye.
Ask the butcher to cut a 10oz piece, cook it medium rare and savour the flavours with each bit.
Sirloin Steak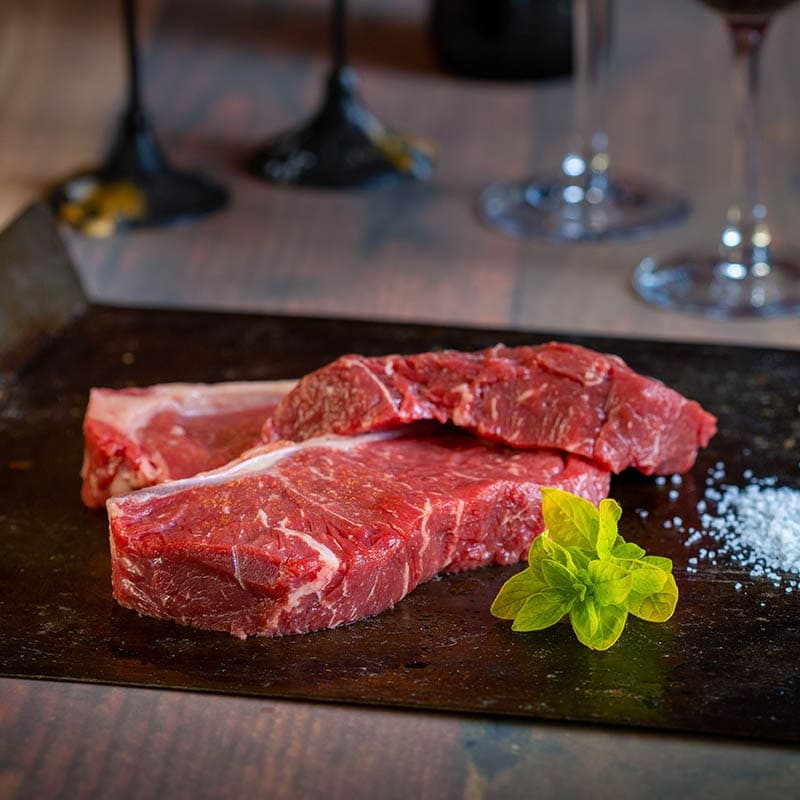 Even though an "on the bone" Scottish Steak has become a more fashionable choice among consumers recently, the Sirloin Steak still holds its own in terms of popularity.
An ideal cut of Sirloin would have ample marbling through the beef to enhance its flavour and generously season with some salt and pepper.